Formed in 2019, the South Norfolk Green Party is part of the regional Eastern Green Party, and nationally part of the Green Party of England & Wales.
The Green Party is sustained by grassroots supporters helping us build our movement (we don't rely on funding from big business or unions). Please consider joining us or donating whatever you can to help our work.
If you would prefer to make a direct donation to the South Norfolk Green Party, this can be made via bank transfer. Triodos Bank: Sort 16-58-10 A/C 21560315
And we are always looking to recruit new members, so if you want to join our Green Wave, get in touch, 'like' our Facebook Page or follow us on Twitter.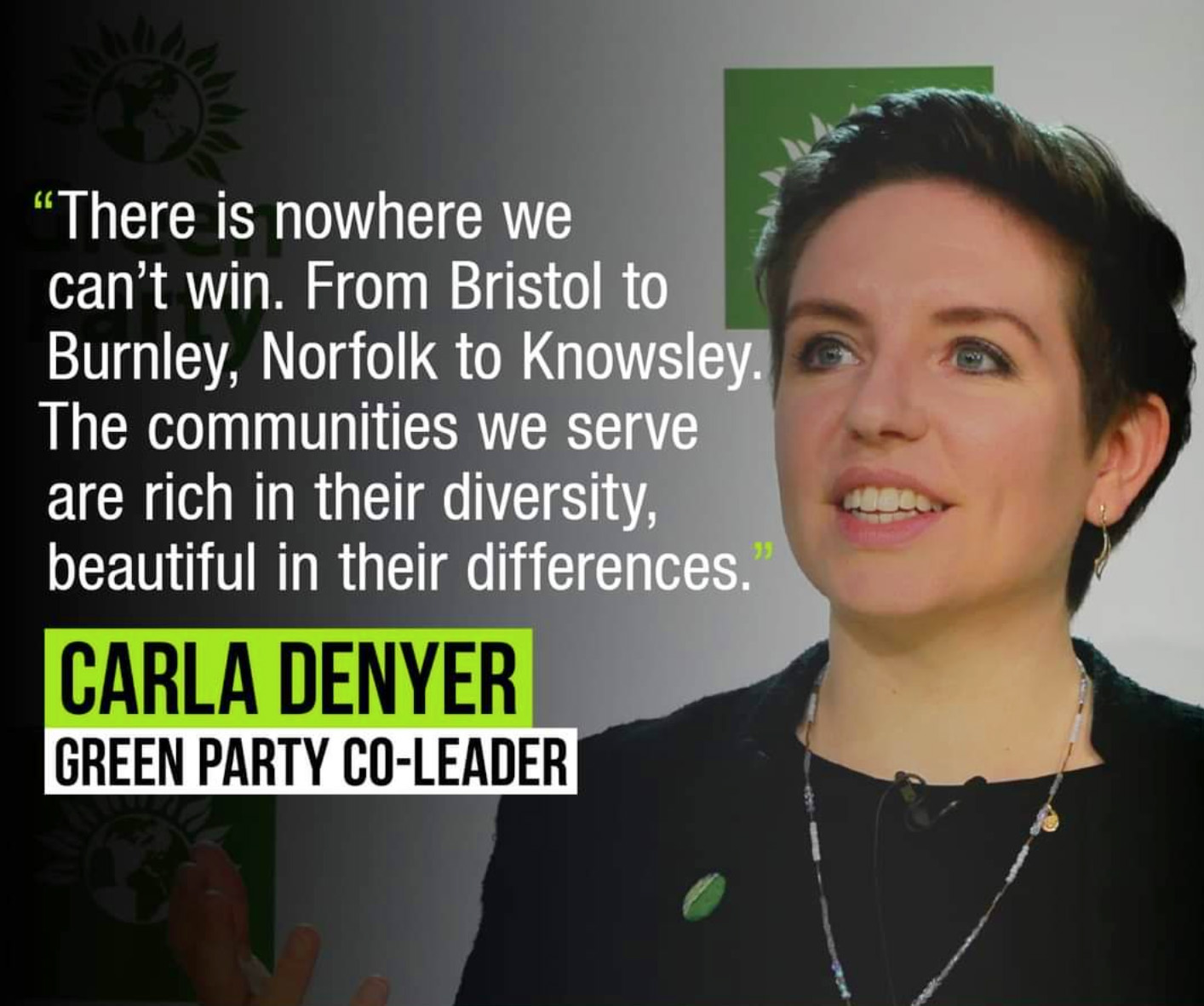 2021 County Council Election Report
In the 12 South Norfolk divisions, we put up 10 paper candidates and every one of them performed well. In our one target seat, Victoria Walters came second, this is a marvellous result for a party only formed just over a year.
Overall we polled 9.68% of the total votes cast in South Norfolk.
In four seats we beat the Liberal Democrats. Even where we came fourth our vote was more than enough to build upon, and we will need many more serious candidates in 2023.
I am enormously encouraged by the support we have discovered amongst the electorate of South Norfolk. I now firmly believe that we have really good chances in the upcoming District Council Elections in 2023
Tom Williamson
Coordinator South Norfolk Green Party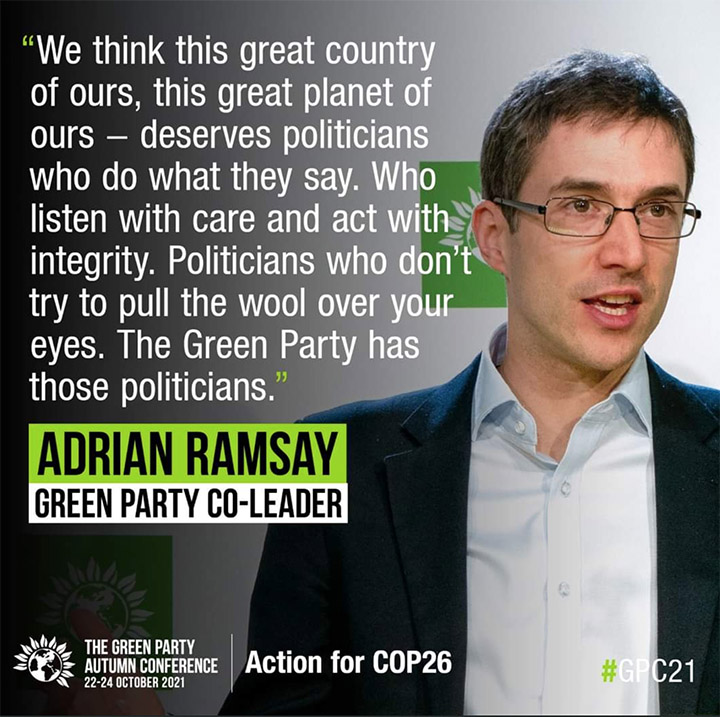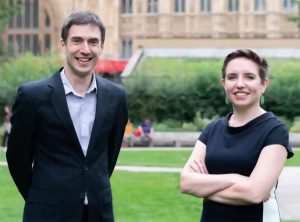 New leaders of the Green Party Adrian Ramsay and Carla Denyer.

'The Greens are perfectly poised to become a major force on the British left.' Guardian October 2021